Discover Your Passion: Learn to Sail

Sailing Lessons: Learn To Sail Vacation  |  Sailing School  |  Sailing Vacation
Learn to Sail San Diego
Award-Winning ASA Sailing School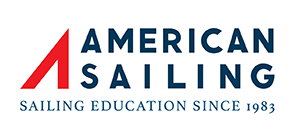 ​When you choose Learn to Sail San Diego, you choose a six time award-winning ASA (American Sailing Association) sailing school.
Take a sailing vacation!
Learn to sail in one of the most desired sailing grounds in the world while enjoying a fun-filled sailing vacation in beautiful San Diego, California.
Our liveaboard experience has two options.
Option 1: Return to the marina each day after your course.
Option 2:  Sail to Catalina Island as part of your learning experience.  (Spring- Mid-fall dates, weather permitting.  Additional fees apply.)
Your fully-equipped yacht will serve as your liveaboard hotel on the water with easy access to dining, restrooms with showers, and credit-card-operated laundry facilities.
Our marina is conveniently located about 1 mile from the San Diego International Airport.
How are we different from other sailing schools?
We offer our students a boutique experience.  Our private courses offer our students the very best training experience. Our ASA award-winning instructors can tailor the course to your goals and needs as they work through the certification coursework.
We are a small business that allows us to cater to your individual needs and goals.  Our course schedule can be flexible; we hold our courses when we have an instructor and a boat available.
Upon successful completion of your sailing course,
You will receive ASA (American Sailing Association) certification which is recognized all over the world by most charter companies such as The Moorings, Sunsail, BVI Yacht Charters, and Conch Charters.
Climb aboard for a fantastic week of sailing lessons while enjoying San Diego from your own luxury sailing yacht
Tim and I and our spouses spent a glorious week in Australia (Great Barrier Reef – Hamilton Island) earlier this year. We are really having a blast exploring some of the world's great places to sail. And, we have you to thank for giving us our freedom!
Alyssa Fitzpatrick
Redwood City, CA
Life is filled with many positive experiences. The opportunity to learn sailing and seamanship from you will always be remembered. Your love of sailing and great people skills are great models for us to emulate.
Jim and Barb
Glendale, AZ
Russ and I just got back from our SECOND trip to the BVI. We did a flotilla last year there, then a flotilla in the Balerics Islands of Spain last summer. The trip we just returned from was on a 46′ cat. with 8 adults. We did it all ourselves, no flotilla. Russ, captain, and me, first mate. We have just YOU to thank. We knew nothing before you. Thank you so much.
Cathy & Russell
Park City, Utah
Just wanted to say thank you for the wonderful week. Deb and I really enjoyed your approach to teaching sailing. Some instructors we have encountered are aloof and arrogant. Not in your case! You made her very comfortable at handling the boat. It is difficult to teach your spouse boathandling. You moved us to the next level. We plan on chartering in the near future with confidence and excitement. Keep up the good work. Wonderful boat too. We'll recommend you to anyone who wants to get certified.
John and Debbie
Colorado
Thanks for a great week. This is the first time we stayed in a hotel room that came with us when we went out sightseeing. When we first considered doing this, we weren't sure if the same course/instructor could be right for the whole family, from 9 year old to 49 year old. But it was. You were incredibly patient with the 49 year olds, but didn't slow things down to the point of boring the 9 year old. It was a wonderful vacation.
Harry, Suzana, Erica and Michelle
San Francisco, CA